Kodi is a media center system previously used exclusively on Xbox
Today, because it is mainly installed on other platforms, it was renamed to kodi. The latest stable version, for now, keeps the name XBMC Gotham.
In order to install Kodi, you just need to visit http://www.xbmc.org and download the proper version for your operating system. To improve the flexibility operating this system, especially for those that connect the notebook to the TV, it is recommended the use of a remote keyboard with mouse incorporated
. The best is to buy a dedicated media center
.
After successfully installed, it is quite easy to install addons. Just as an example, follow the step by step of how to install the referred addon: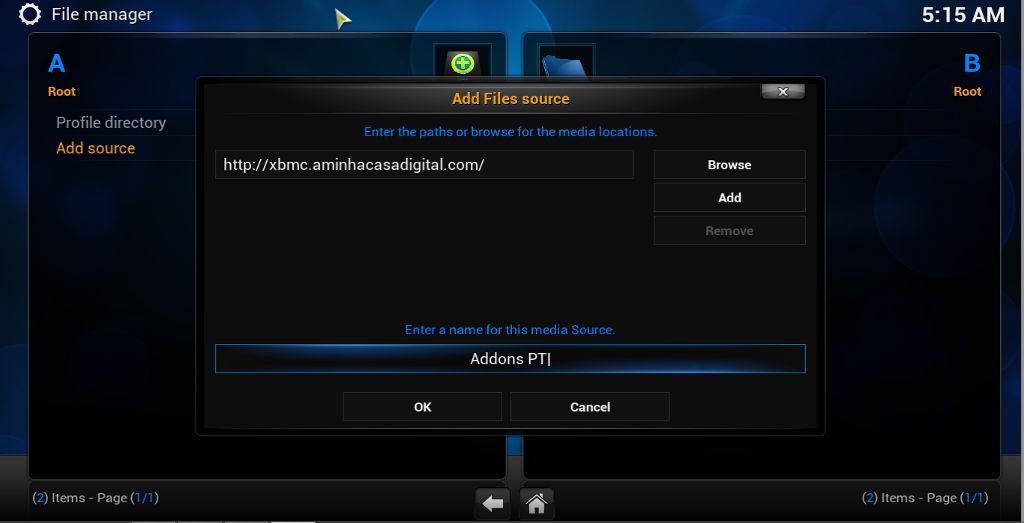 1 – Press "System", then "File manager" and add the repository.
2 – Press "System", then "Settings", then "Addons", select the option "Install from a Zip file", select the repository Addons PT and install the addons you need.
3 – Press "System", then "Settings", then "Addons", select "Get addons" and press install inside the addons you wish.
4 – To access the addon you just installed, You just need to press Videos > Addons on the main menu.
If this article helped you, please share it.